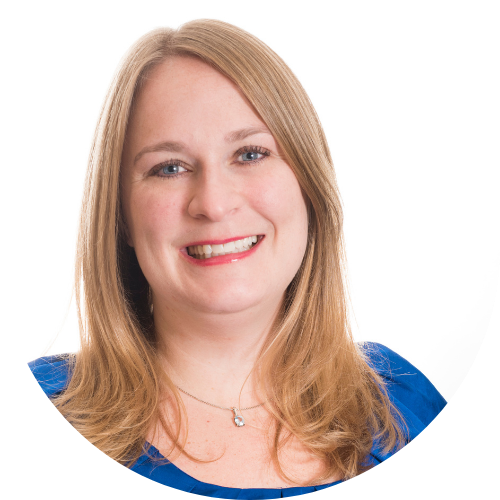 Dr. Paige Fegan is a licensed clinical psychologist who specializes in working with children, adolescents, adults, and families. Dr. Fegan enjoys helping clients work through difficulties with depression and anxiety, life transitions, and family/relationship issues. She has extensive experience treating mood and anxiety disorders, ADHD, academic and learning challenges, behavioral issues, and autism. She loves supporting clients as they achieve goals, make challenging decisions, and gain greater levels of self-awareness.
Dr. Fegan has a bachelor's degree (B.A.) in psychology from the University of Virginia, where she first assisted on studies in social and abnormal psychology. She earned her master's degree (M.A.) and doctorate (Psy.D) from the Institute for Graduate Clinical Psychology at Widener University in Chester, PA, concentrating in school psychology and gaining a strong foundation in cognitive-behavioral therapy and evidence-based practice. While at Widener, she also completed a second master's degree (M.Ed) in human sexuality education, which emphasized using science to inform clinical practice, particularly around sensitive issues related to sexual health and identity. Dr. Fegan's doctoral dissertation was on the topic of psychosexual development and behavior in young children, and she often finds that this background informs her work with clients of all ages.
Dr. Fegan completed her predoctoral internship at the Child Guidance Resource Center in Havertown, PA, providing therapy to children, adolescents, and families. She completed her postdoctoral residency and subsequently worked, once licensed, at Prince William Family Counseling in Manassas, VA, an outpatient practice where Dr. Fegan provided testing and therapy to children and adults through the lifespan. Her primary testing interest is now psychological and psychoeducational assessment with school-aged children and adolescents.
As a therapist, Dr. Fegan strives to be authentic, empathic, and client-centered, integrating a variety of therapeutic approaches including cognitive-behavioral, psychodynamic, family systems, and positive psychology. She enjoys working with those who feel marginalized on the basis of aspects of their identity, including race, gender or gender identity, sexual orientation, ability, age, and/or religion.When she has time to play, Dr. Fegan enjoys spending time with her wonderful family, traveling, and all the DC home teams!