FamilyFirst is hiring! We are looking for a Virginia licensed mental health professional who specializes in therapy and/or psychological testing with children, teens, and/or young adults. Our team of psychologists is tight-knit and collaborative. We highly value the relationships we form with our clients and are committed to excellence in our work. Contact Dr. Maria Kanakos at mkanakos@familyfirsva.com for more information or to apply to join our team.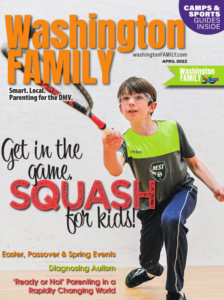 Washington Family - April 2022 Issue
Drs. Kelly Theis and Maria Kanakos contributed to the article titled "Moving Beyond the Team" in the April 2022 issue of Washington Family.